Virtual Event Platform - Ospre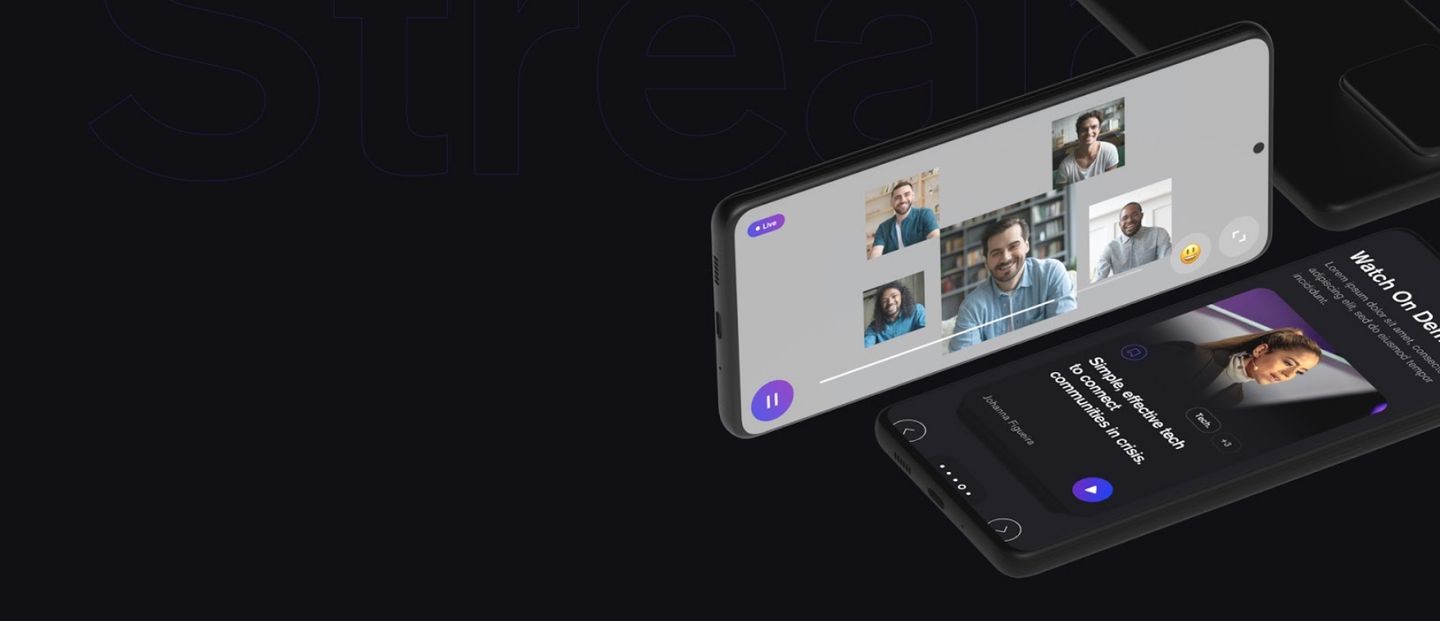 When user experience, branding flexibility and flawless delivery are your top priorities:

Why Ospre?
There was a gap in the market – no solution offered the right user experience or branding options. We filled it.
It's an all-inclusive, business-first, virtual & hybrid experience solution from GPJ and Wondersauce
Fully tested during three years of development
Flexible, expandable and completely brandable
Competitively priced
Gorgeous user experience
Integrates with your existing tech stack
Future proof: Ospre is an open platform designed to evolve as your plans change
Load tested and secure – Wondersauce has built eCommerce engines and sites for some of the world's top brands
An integrated team: strategy, experience, creative, content, production, broadcast, technology, customer service/call center & analytics
Ospre Summary of Benefits
A complete brand experience.
Quickly launch events with our proven stack of the best performing and easiest to integrate tech, high quality broadcast studio capabilities AND our experienced services professionals–all focused on telling your story in a compelling and engaging way. Our open platform enables a vast variety of integrations for tracking, sales enablement and much more.
Simple, friendly design. Proven tech stack. All tailored to your brand.
One size does not fit all. With Ospre, you can focus on the overall experience for your audience. And the technology and the services are delivered by the same experienced team, without friction, or limits.
Hybrid-ready.
Engineered to easily integrate with hybrid or hub-and-spoke event strategies, and be an ongoing part of your sales and marketing campaigns, not just a moment in time.
A focus on business results.
Designed as an extension of your business, Ospre enables personalized experiences that inform audiences, enhance your brand, generate pipeline, shorten sales cycles and fuel marketing campaigns.
Call center and tech support.
Our global network of support personnel can be deployed in a variety of ways to suit your needs.
Intuitive experiences delivered the way people prefer.
Easy to launch, and a modern feature set designed with user experience and ROI at its core. Want to focus on learning? Check. Want to add gamification? Check. A complete palette of options awaits you.
Ospre: One Solution for Multiple Needs
Hybrid Events
Online Conferences
Virtual Trade Shows
Virtual Meetings
Press Events
Internal Meetings
Sales Kickoffs
Product Launches
Continuing Education
Livestream / Broadcast
Ospre: Lower Cost of Ownership, Plus Complete Brand Consistency Across Programs
For Event Marketers:
We project manage the entire process

Branding flexibility

Custom user experiences

Hybrid-ready

Broadcast-TV level production

Integrations made easy

365 environment

Proven, scalable, secure

Designed for both internal & external events
For Corporate Marketers:
Actionable analytics complement existing data

Branding flexibility

Custom user experiences

Hybrid-ready

Integrations made easy

Fuels sales enablement programs

Proven, scalable, secure

Can serve as portal for ongoing comms

Ongoing broadcast streaming platform for continuous content distribution and engagement
For Our IT Colleagues, Ospre is:
Load tested

Secure

Compliant with data privacy protocols

Able to integrate with your systems – APIs are in place

Scalable, flexible tech stack
Ospre leverages the best performing and easiest-to-integrate tech, including:

The Technology–an open platform designed by digital powerhouse agency Wondersauce, a leader in ecommerce and digital user experience. All delivered by load tested media platforms.
Scalable and secure tech

Quickly launch events with our tested stack of the best performing and easiest to integrate tech (CRM, marketing automation, analytics, gamification, broadcast production & more)

Flexible enough to work with your existing tech stack, too

Beautiful branding / custom skin options

Easily customized to make your brand (and teams) look amazing
The Services–delivered by GPJ, the world's top
experience agency.
Attendee experience design (incl strategy)

Creative design (content, platform skin)

Content: strategy, development and production

Broadcast strategy, studio design, production, direction & streaming

Project and sponsorship management

Live production & broadcast planning/execution

Analytics

Tech assessment

Platform configuration

Quality control

Sales enablement integration

Risk mitigation & contingency planning
Ospre is a joint venture created by Wondersauce, a world class digital design company, and GPJ, the world's leading experiential agency. Wondersauce and GPJ are both part of Project Worldwide, an independent, global network of wholly owned creative agencies.
Wondersauce is a vibrant digital agency comprised of over 120 technology, media and marketing experts focused on creating breakthrough digital products, platforms, content and campaigns for the world's leading brands. They're widely recognized as one of the world's most dynamic young digital companies.
GPJ is the world's oldest and largest event and experiential marketing agency. Its services include strategy, experience design, creative, content creation, digital engagement, live production, broadcasting, fabrication, logistics and analytics. GPJ is known throughout the world for its attention to detail, flawless execution and client relationships that last decades.
Finally, Project agencies Spinifex, Motive and Praytell also contribute to the service offering for content creation, audience acquisition, PR, social media campaigns and more as needed.
As one team, we're delivering deeply engaging experiences and results for our clients' digital and hybrid events.