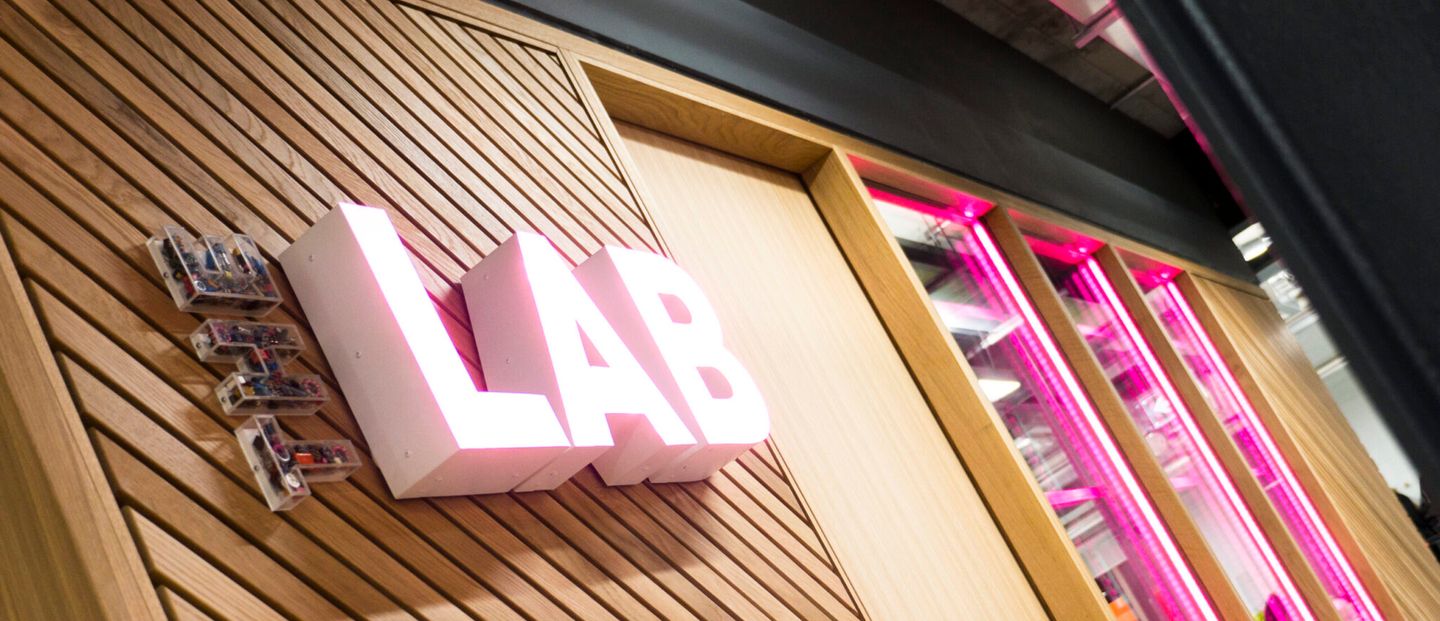 Our multidisciplinary digital team brings together experts from key fields to create tech infused brand experiences. We adopt rapid prototyping methodologies to accelerate concept development and explore existing technology in new ways.
We've built deep knowledge and partnerships focused on the convergence of key tech platforms in AI, XR (AR +VR), IoT and Cloud.
The GPJ London Lab is at the core of our innovation offering. Here we explore how technology is shaping consumer behaviour and how digital platforms can be used to create experiences.
What technology do we have in the Lab?
The Lab has a variety of different technology that we use on a regular basis –we've separated them into seven main technology movements to make things clearer.
These are:
Camera Based Technology
Drones
Extended Reality Experiences
Motion & Audio Control Technology
Robots
Smart Devices & PC's
The Maker Movement
Creatives and Technologists: Perfect Partners or Odd Bedfellows?
We Spoke to Advertising Week 360 about why we think they are the perfect partnership.
Read the article here.
Technology Exploration
Do you want to try out some of the technology we have in the Lab? Our testing sessions involve exploring the technology and finding out how they work. Get in touch with Creative Technologist Zara to book one in zara.kerwood@gpj.com